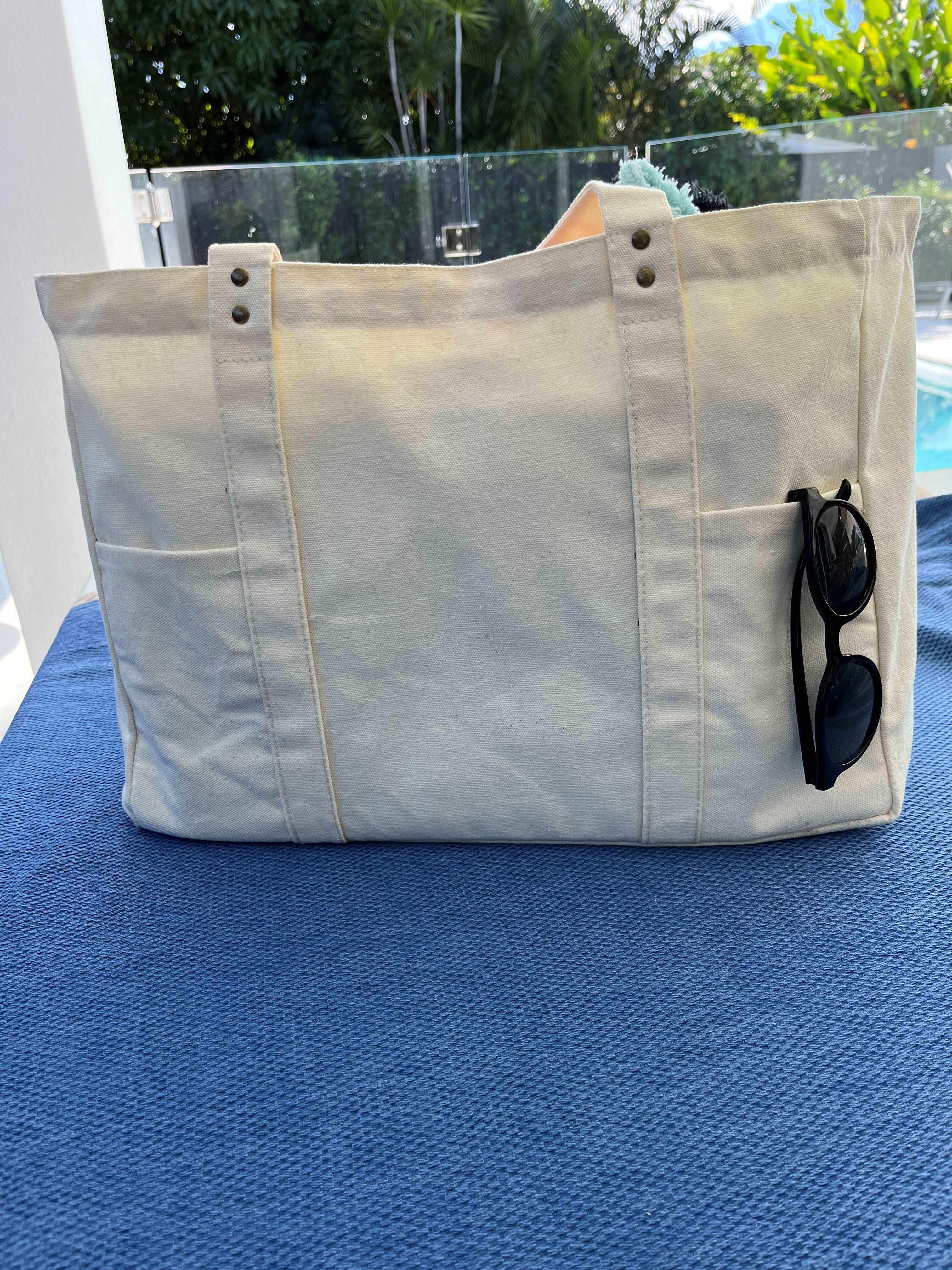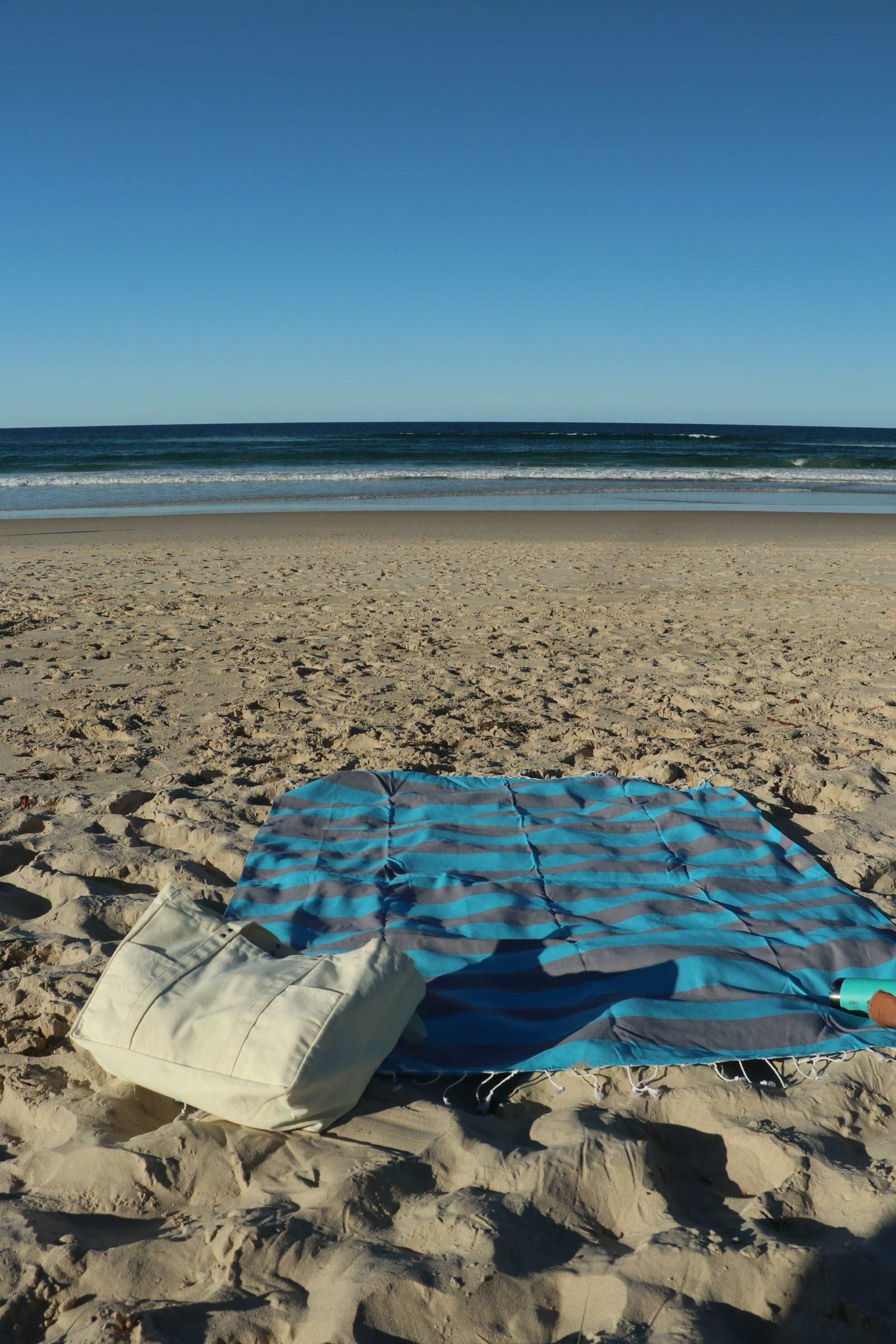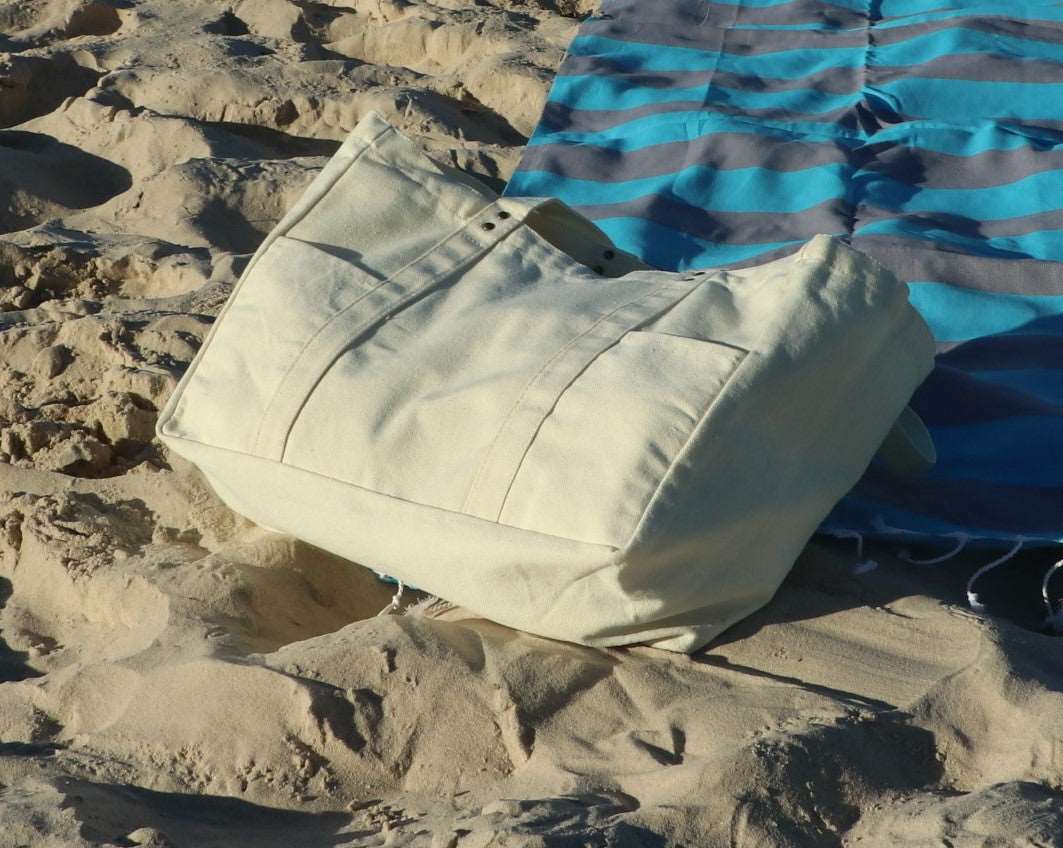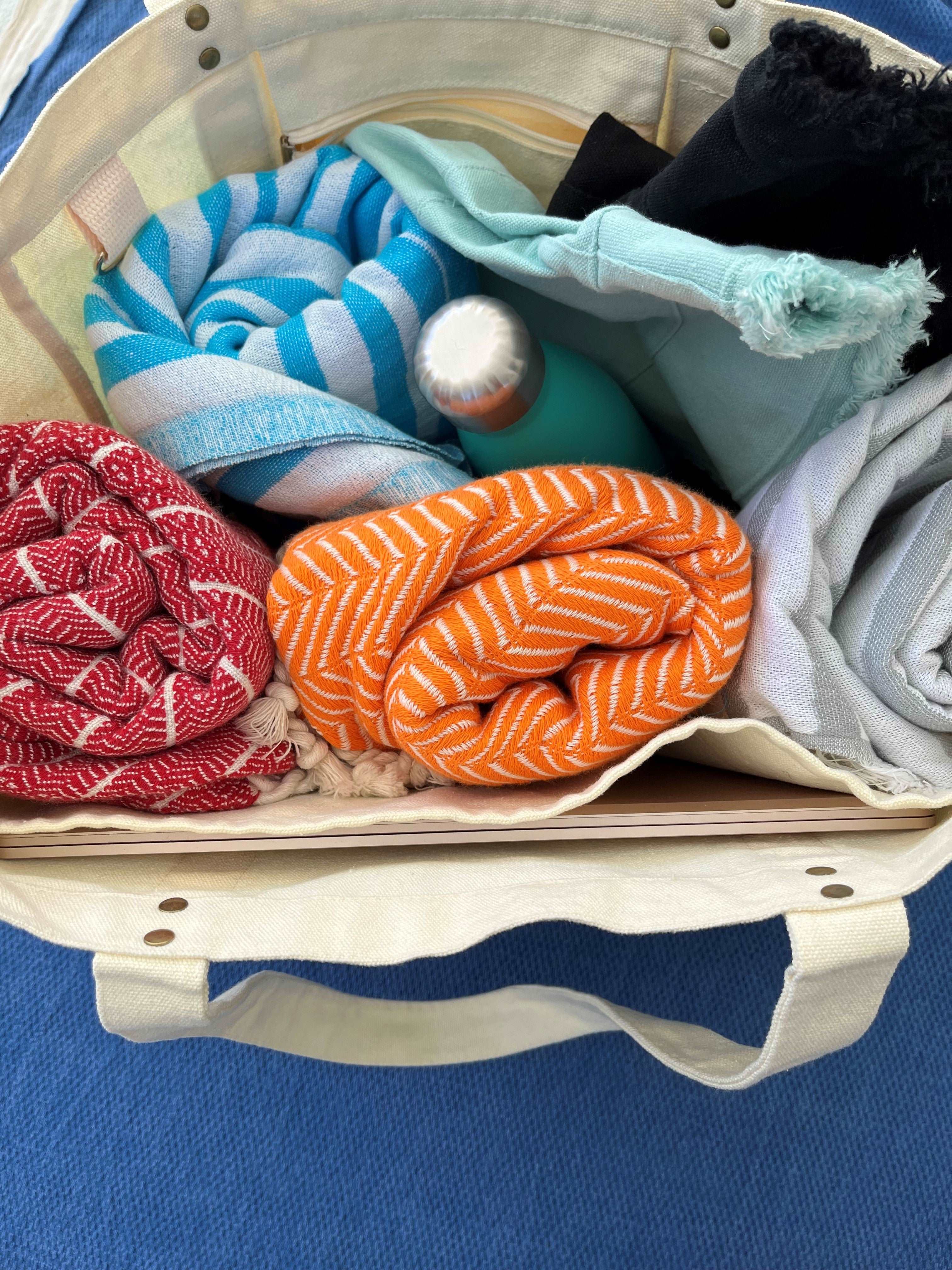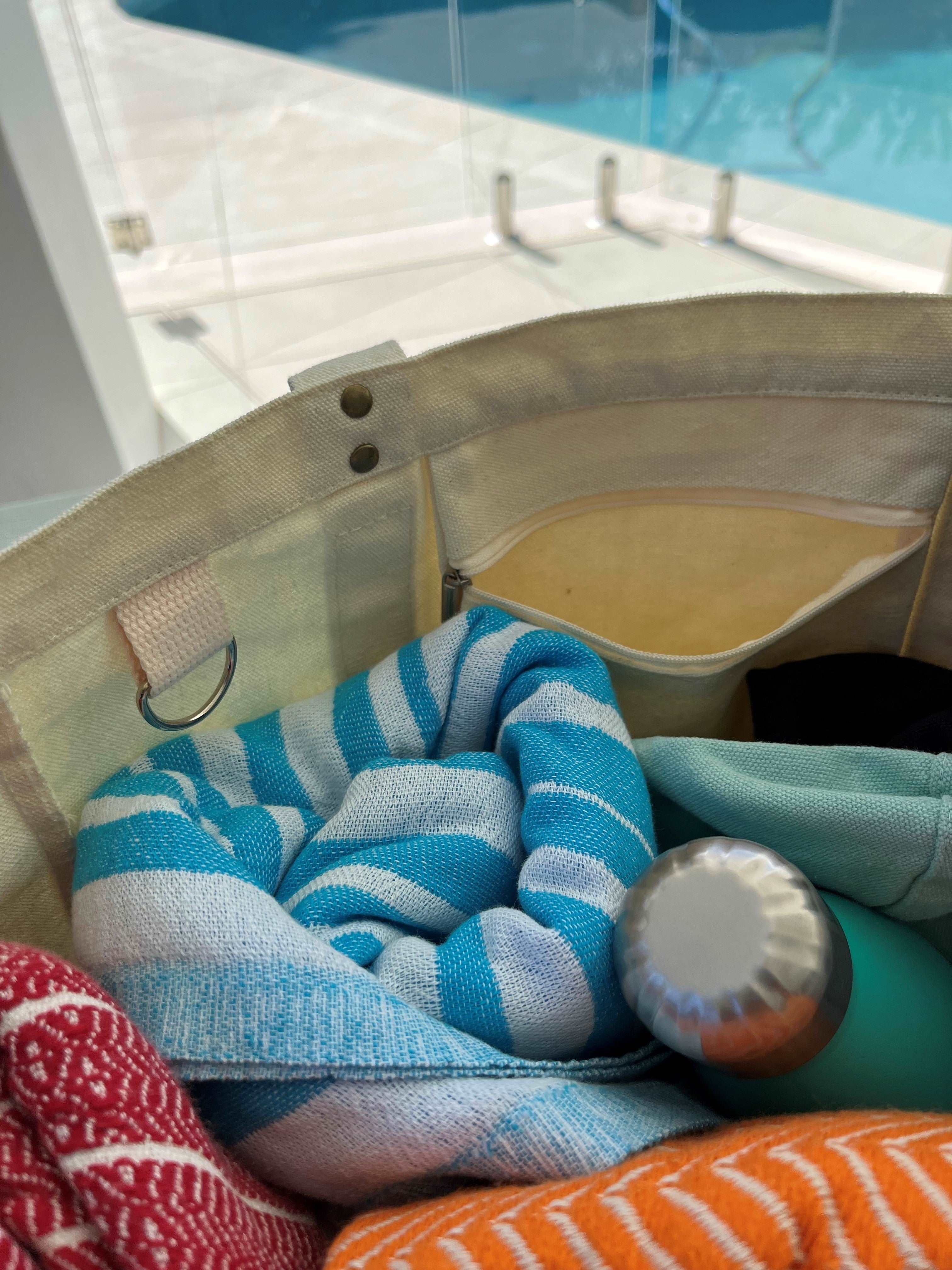 Practical and stylish!
Made for everyday use - beach, shopping, travel

This bag has everything:
- interior zip pocket
- keychain ring
- interior laptop or magazine pocket
- exterior pockets for your phone or sunscreen
- folds up easily 
Plenty of room for towels, drink bottles, sunscreen, hats, and whatever you need for you and your crew. It's cotton but it feels more sturdy, like a stiff linen. It will soften with use. I have one and can vouch for it. It shines on days when you are throwing things in and out of your bag.
SIZE - 40cm length x 30cm deep x 15cm wide
HANDLE - 57 cm (this is a great size to easily pop over the shoulder)
COLOUR - Cream
MATERIAL - Cotton
STYLE - Tote
Share