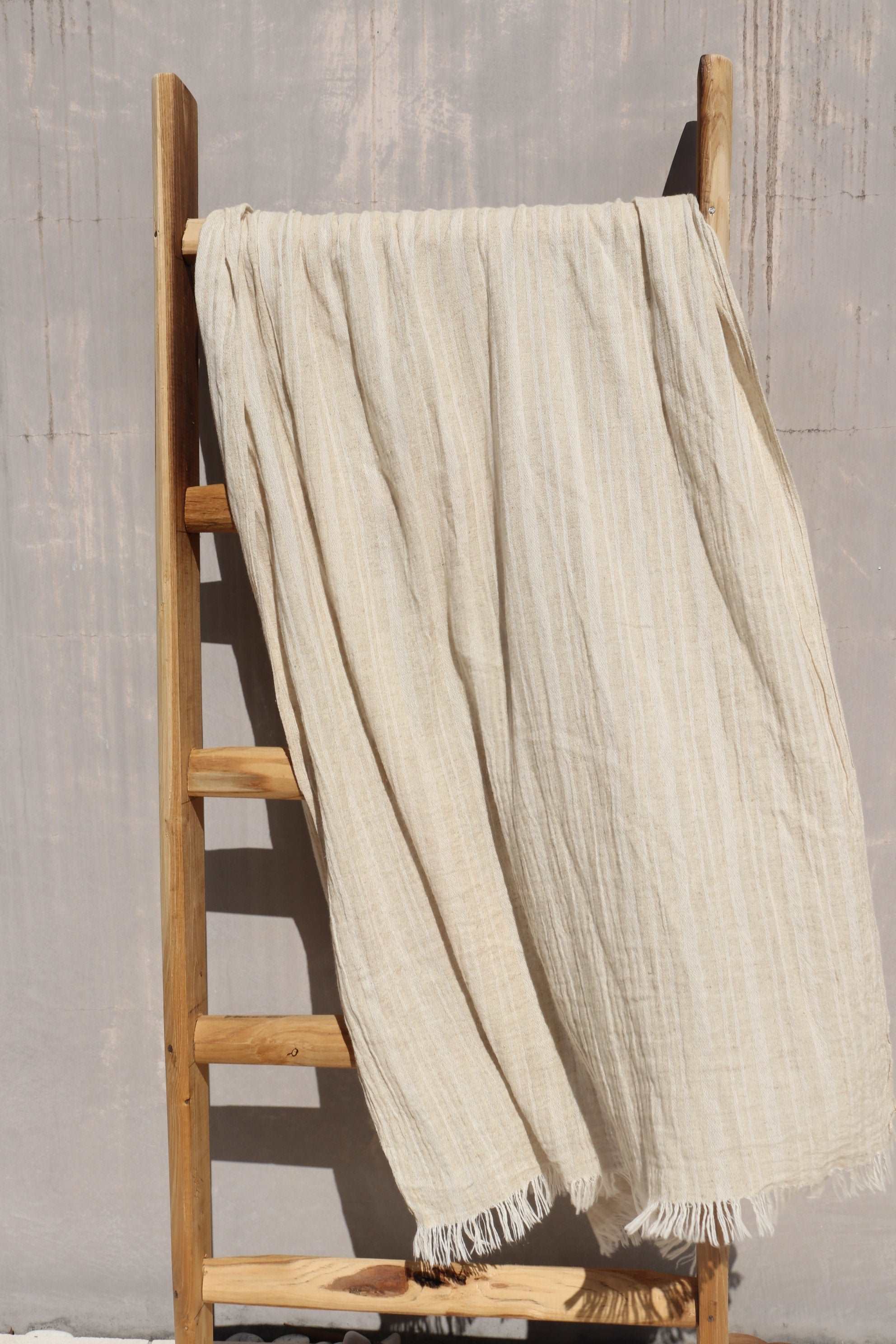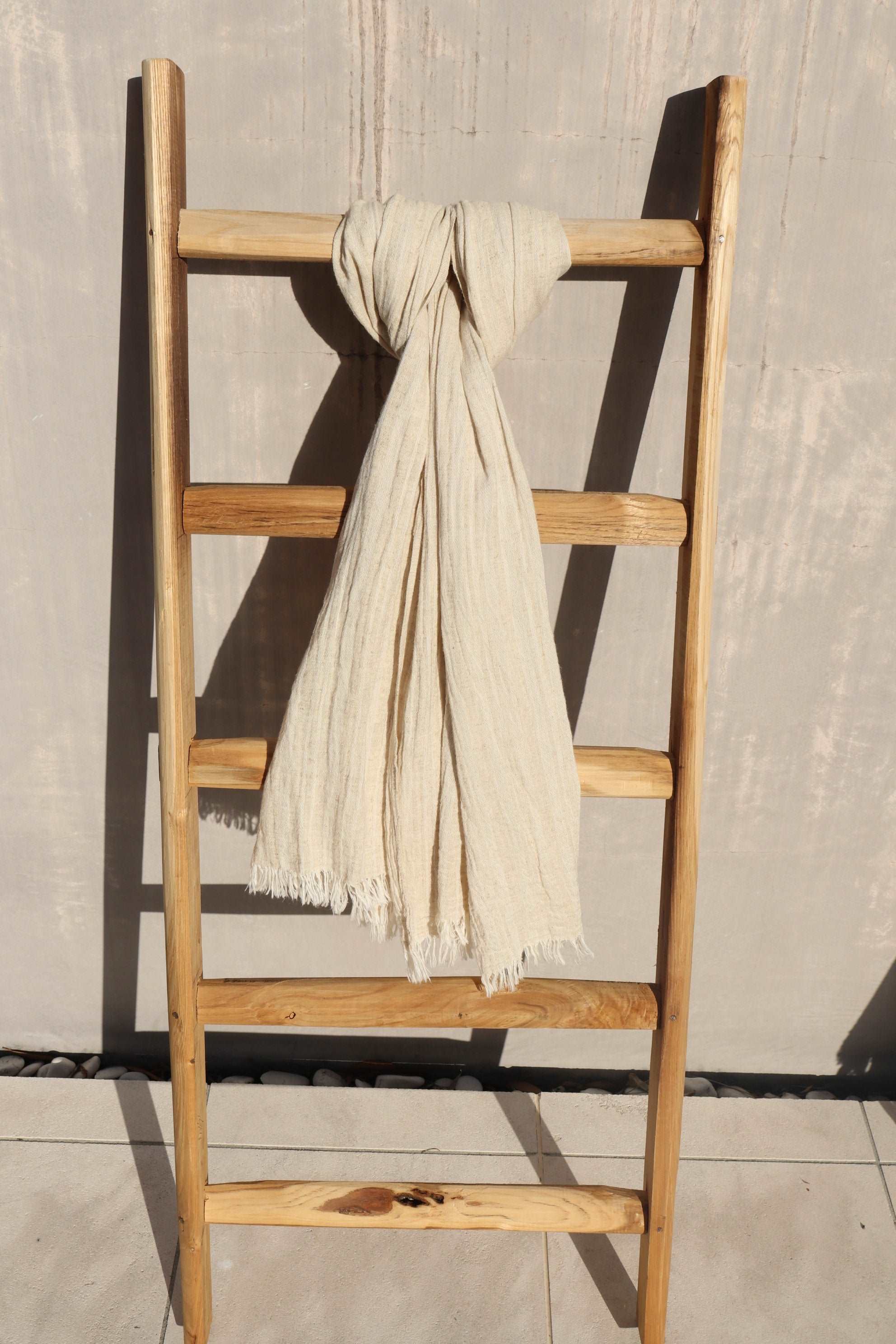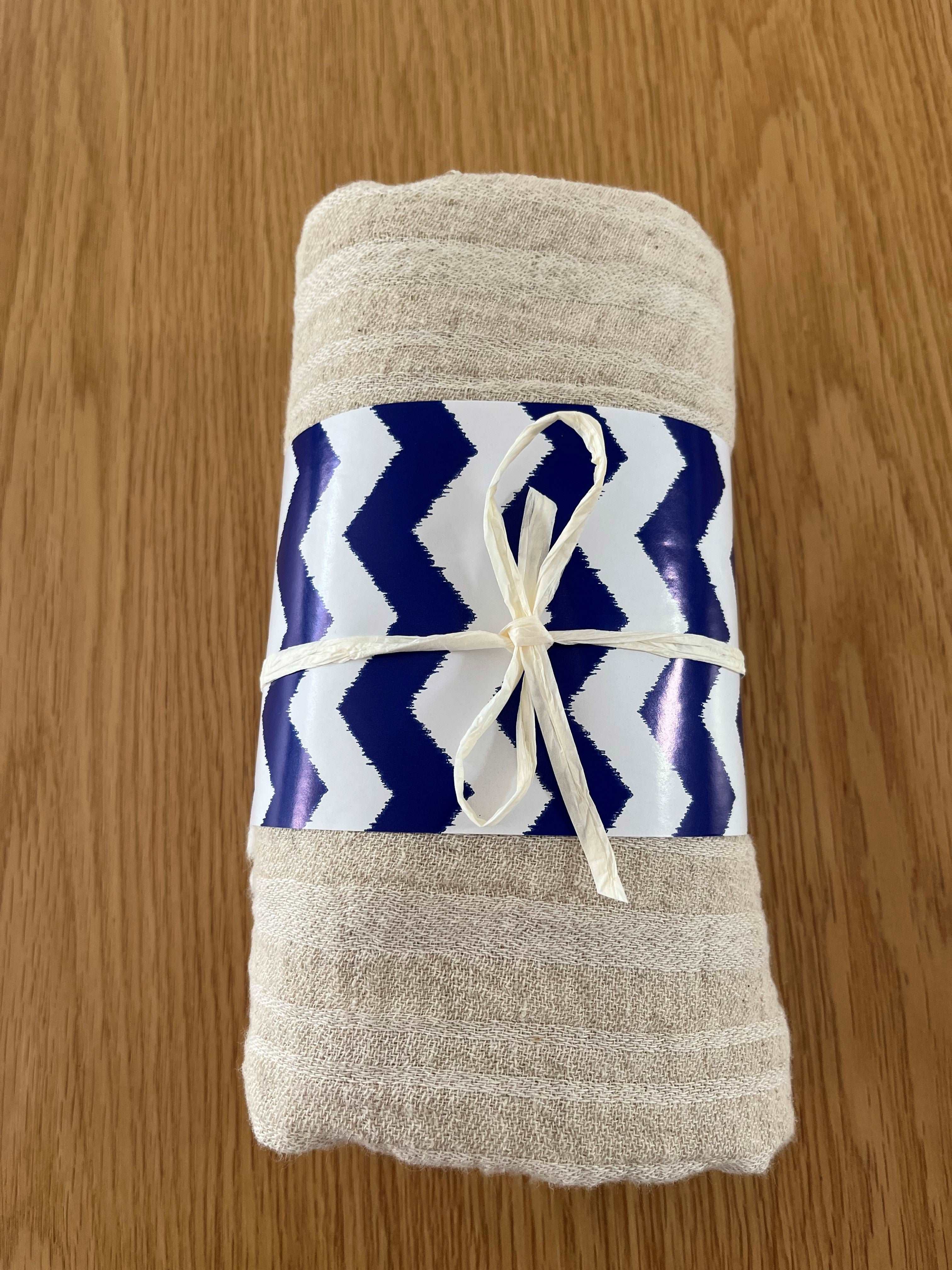 Broome linen & cotton Scarf, 195 gr
Hand crafted for a touch of style

Wear it as a scarf, sarong, a wrap or use it as a throw.
The colour works well with subtle or brighter tones.
A thoughtful gift to a new Mum to use as a nursing cover whilst breast feeding or a pram blanket.  It's all natural fibres make it comfortable, multi functional piece - just what a new Mum needs!
50% combed cotton & 50% linen

80 x 180 cm

195 grams 
A natural linen colour with a lighter cream coloured stripe.
Share