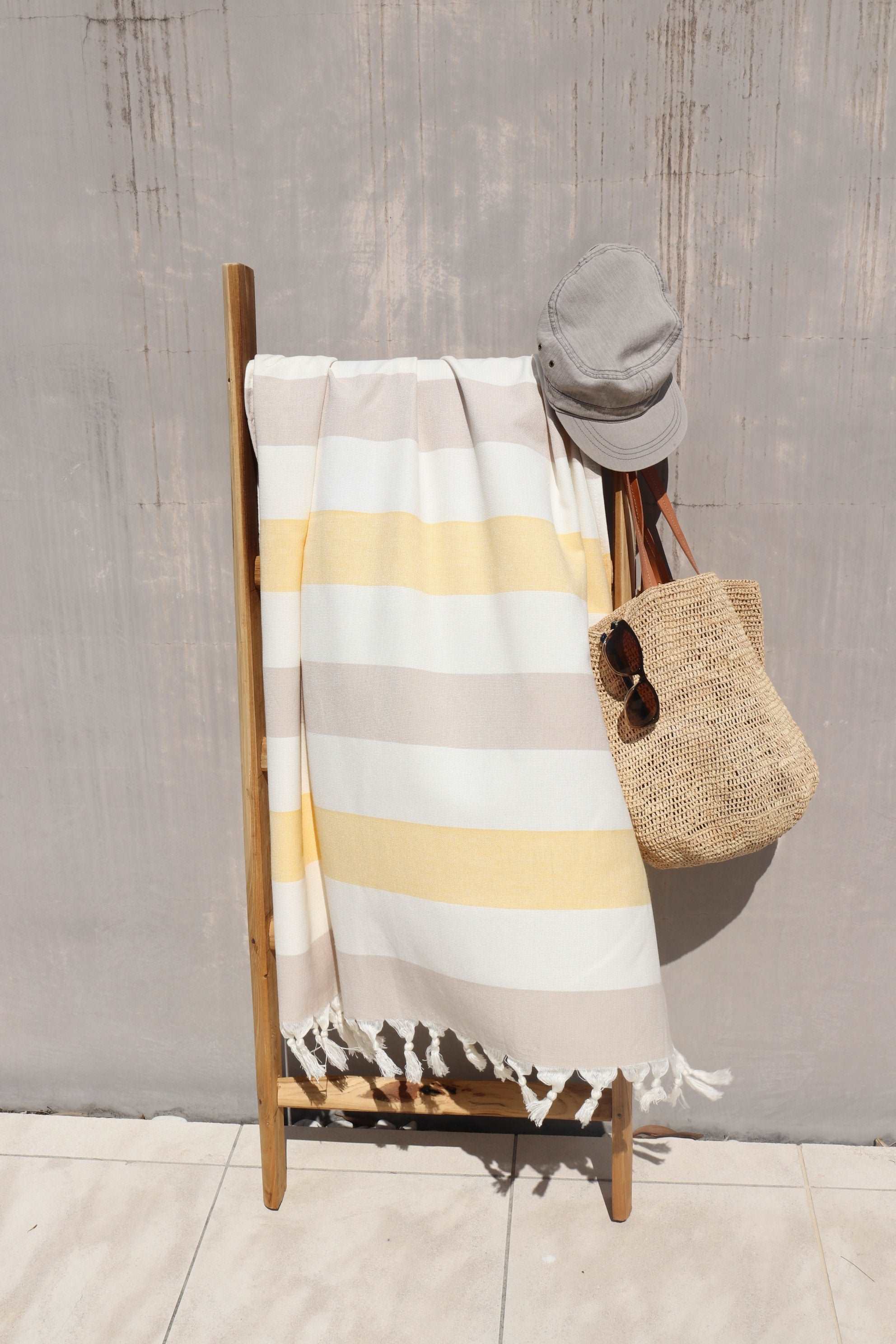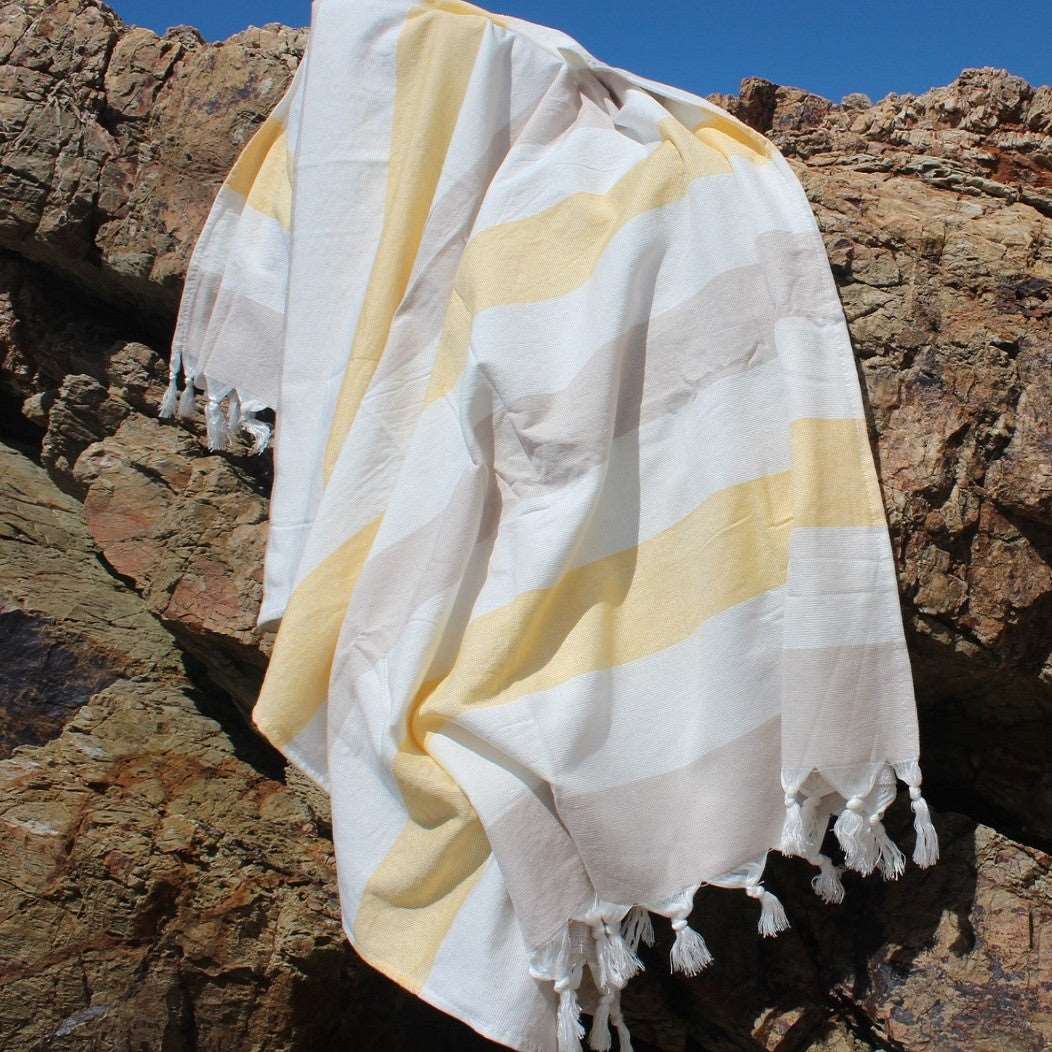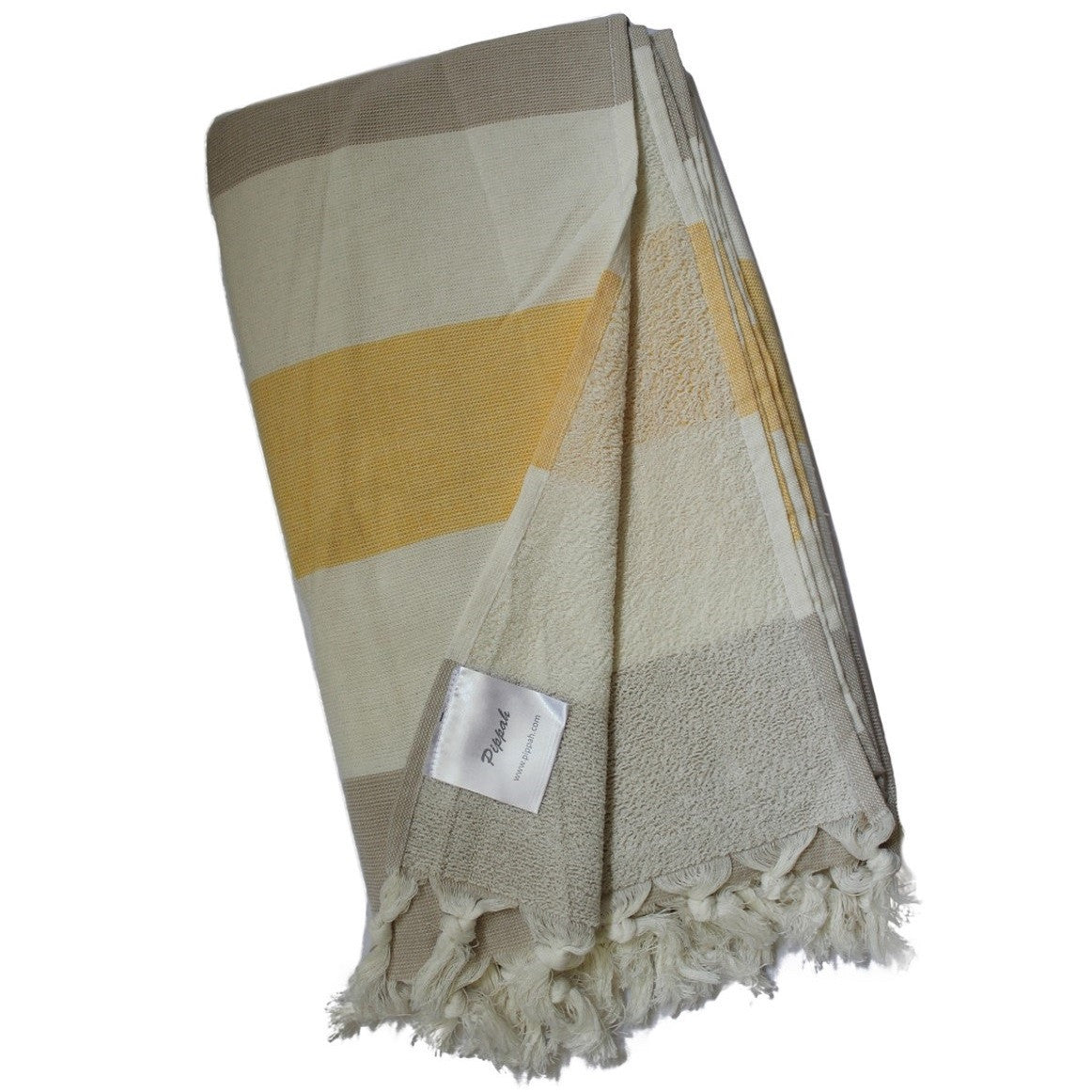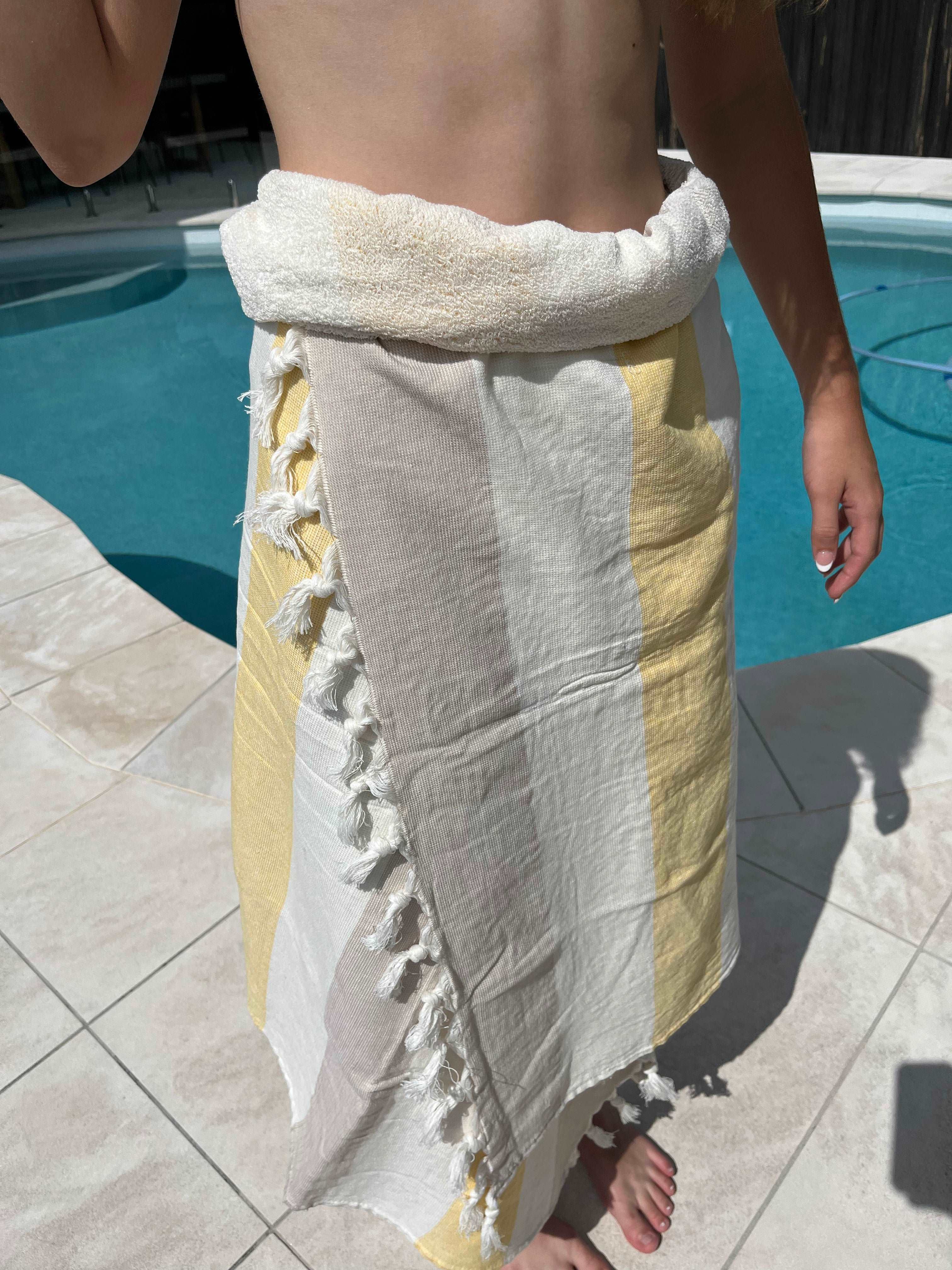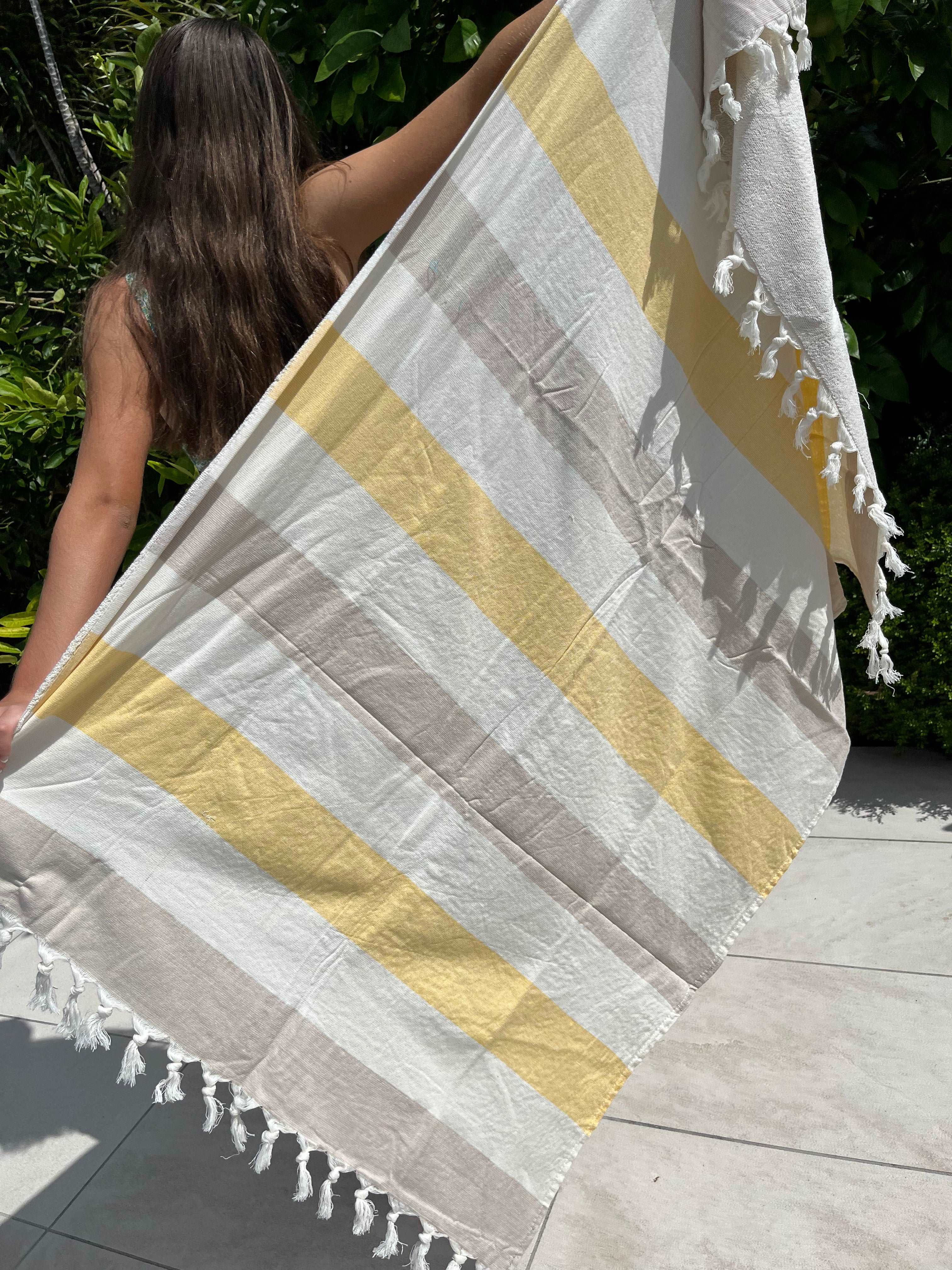 Manly cotton & bamboo towel with light terry back, 550 gr
Free standard shipping within Australia for orders over $90
Two Worlds in one
A lightweight Turkish cotton terry one side with a traditional Turkish flat-woven peshtemal on the top side. A sand repellent towel that wicks water and dry quick.
Great for the gym or for those not quite ready to make a full leap to a traditional flat woven Turkish towel.
Fusion is a little thicker than our traditional flat woven Peshtemal, but, it's still compact compared to those bulky old fashioned all terry beach towels! AND... this type repels the sand, so no more wet sand stuck to your towel!
Traditional flat weave peshtemal with a light terry backing

80 x 170 cms
550 grams
80% cotton/20% bamboo, made in Türkiye
So versatile – use as a towel, a wrap, a throw, a blanket
Lightweight and a space saver – great for travelling
Flat weave, so it is highly absorbent, quick drying and sand doesn't stick
Softer with every wash
Our towels are handloomed and so there may be slight variations within a style - it just makes them more special!
Share