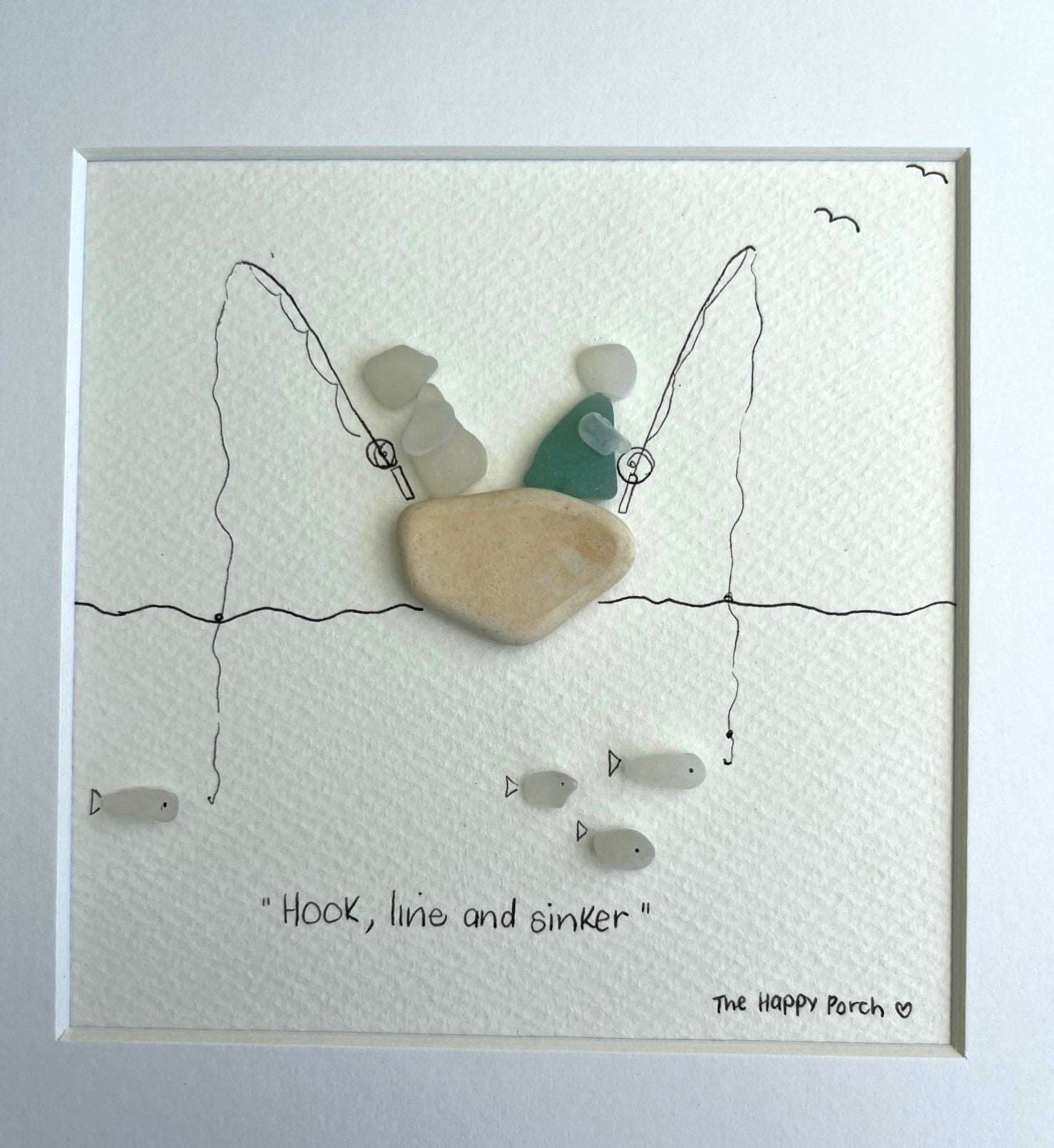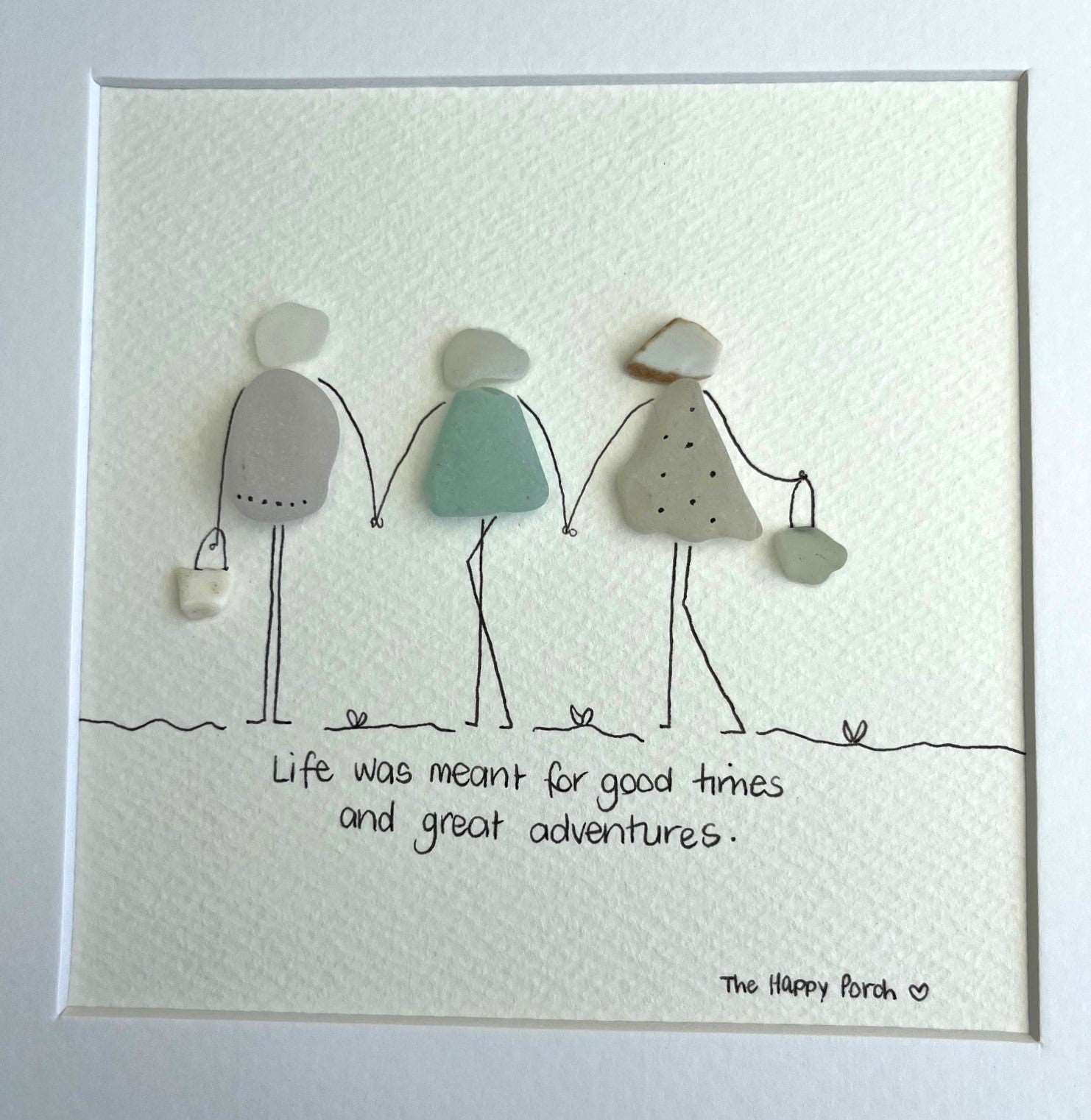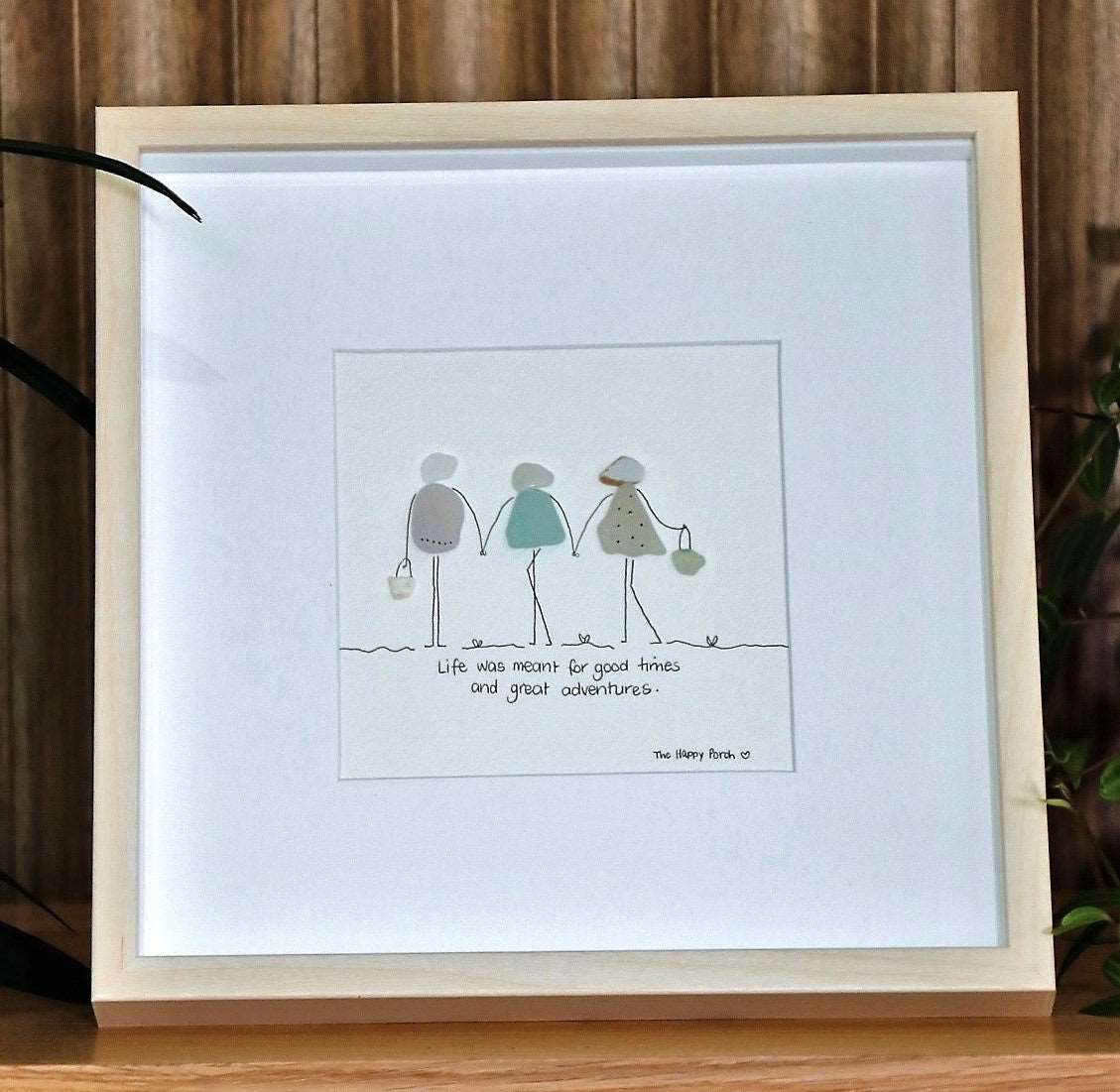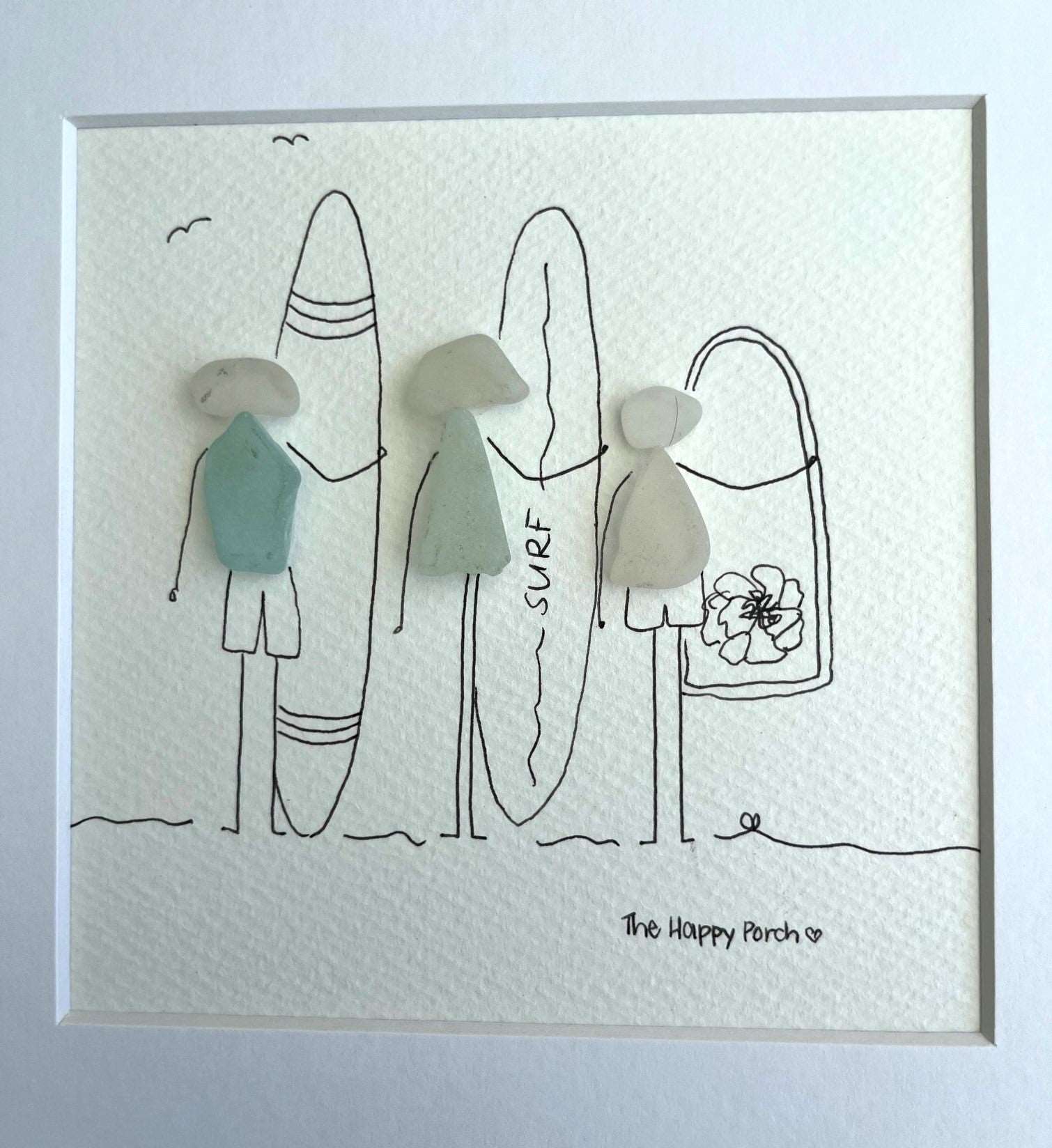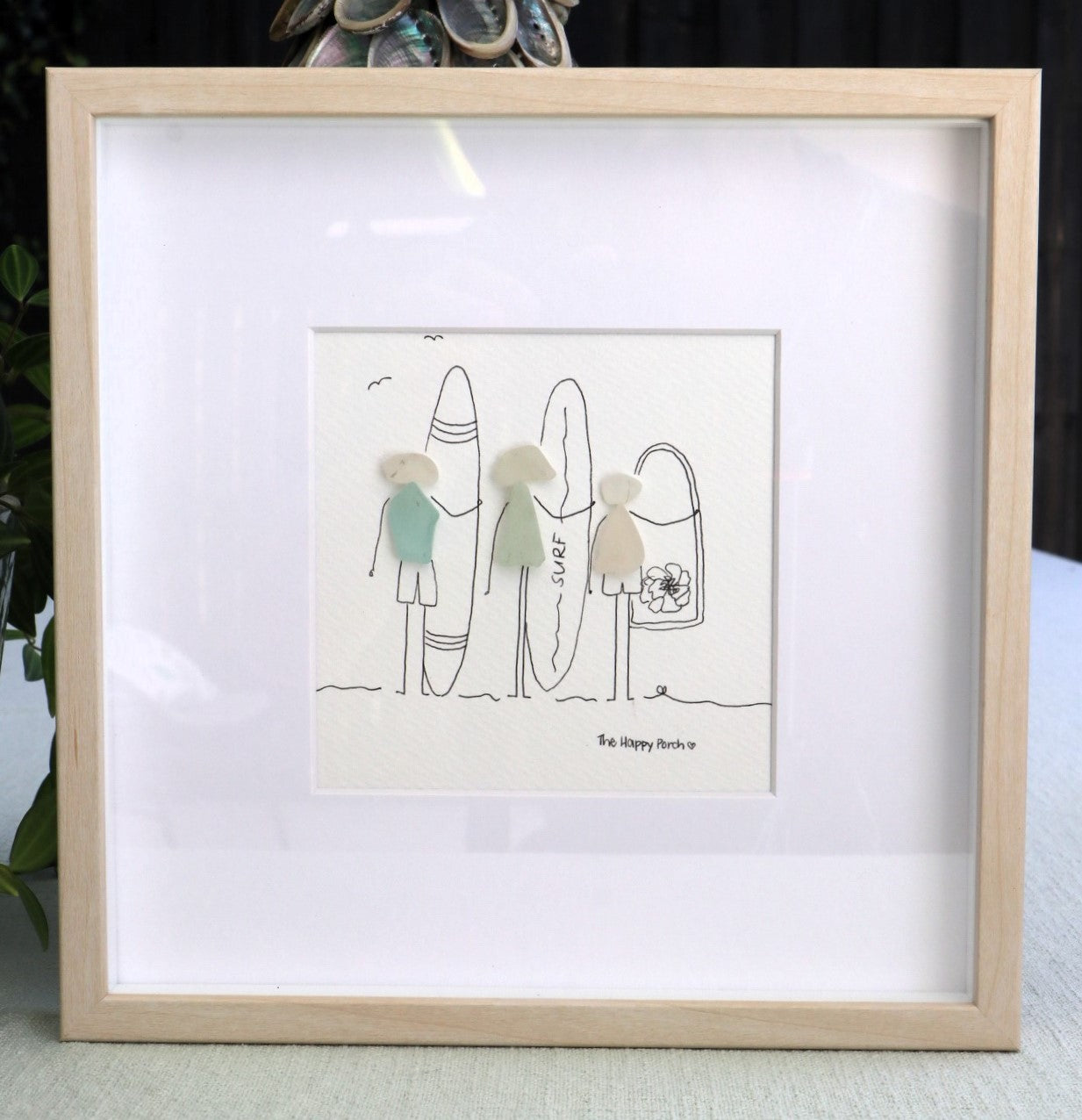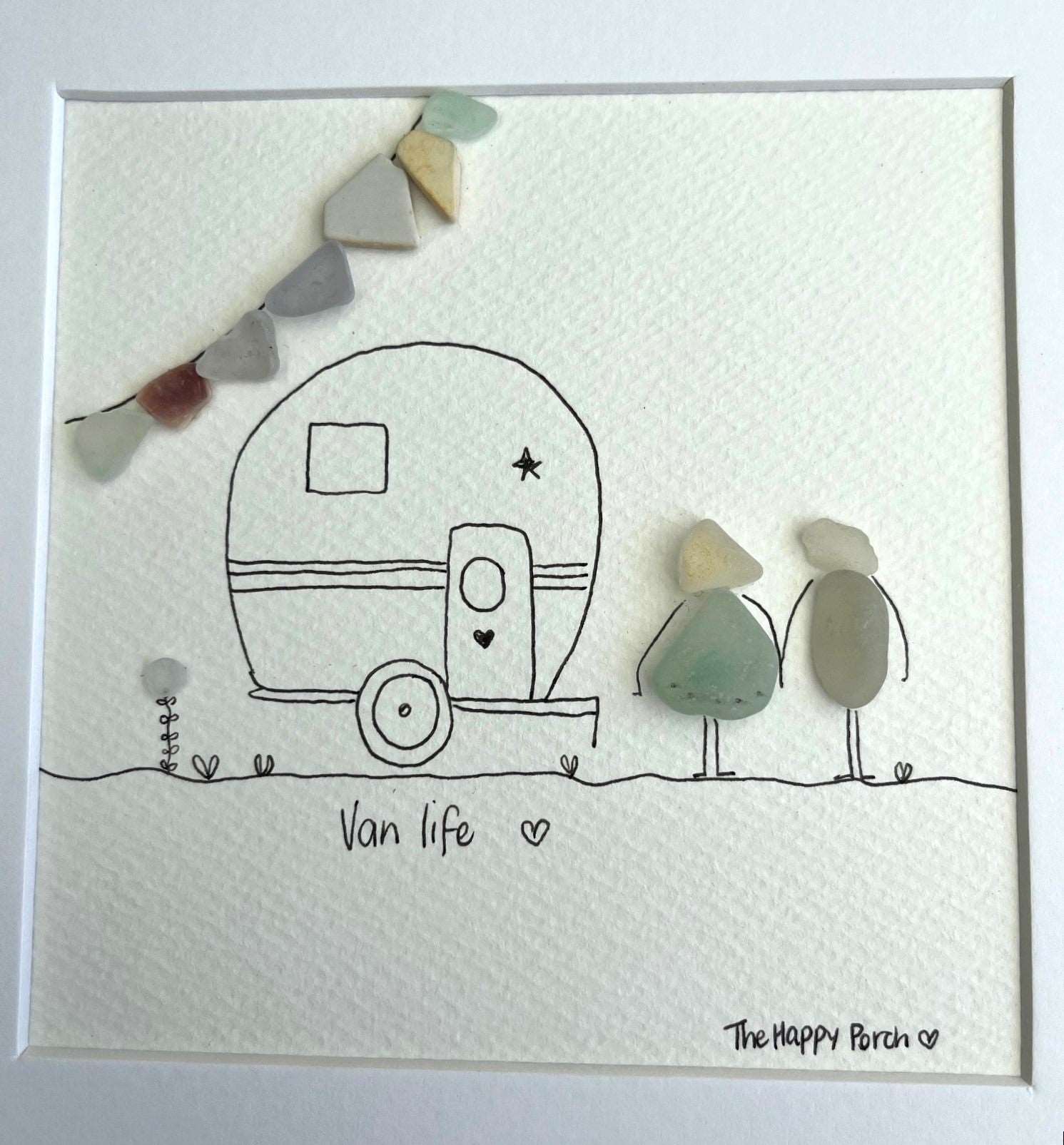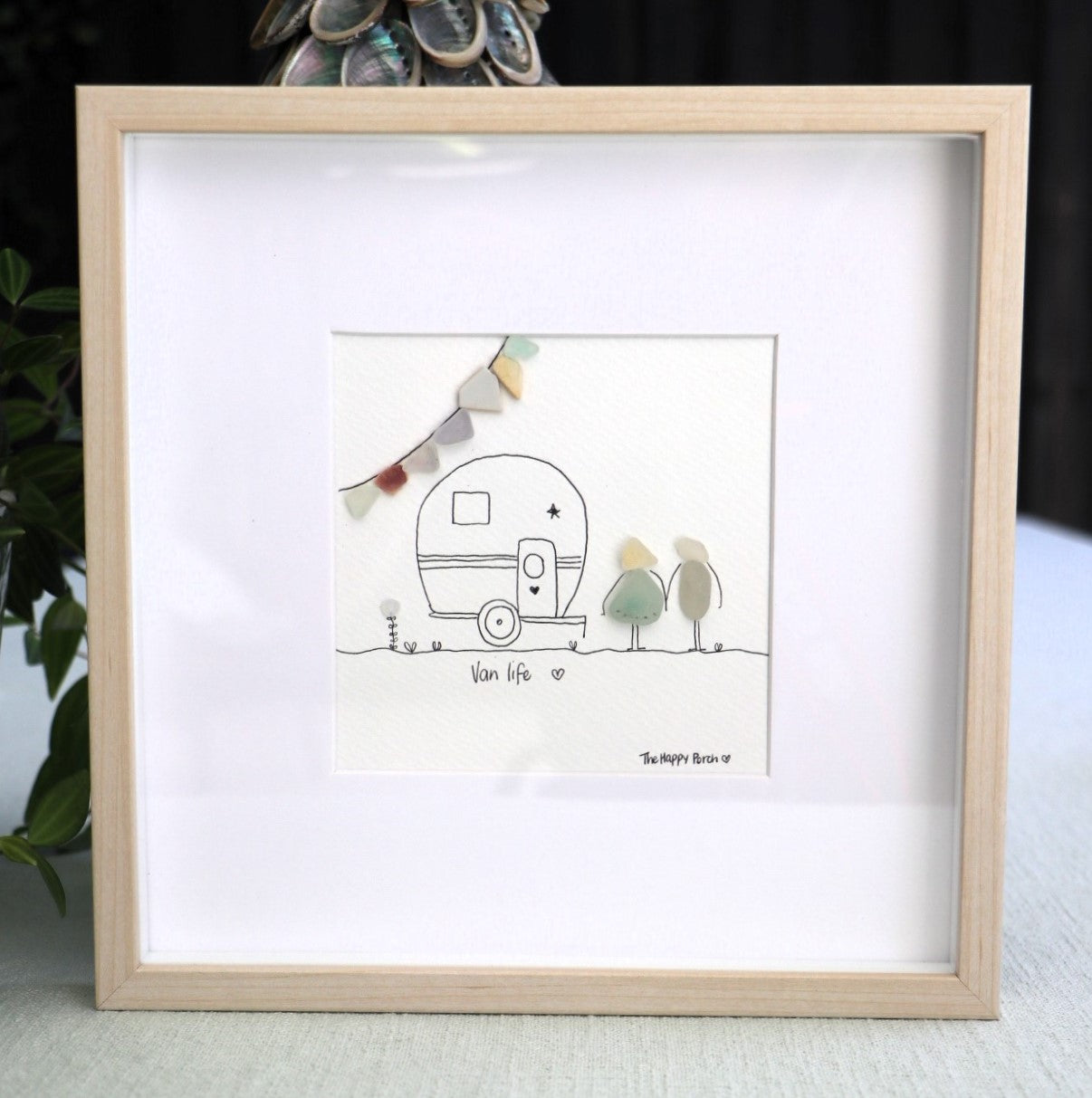 Framed Sea Glass Art - assorted people
These gorgeous sea glass art pieces have been hand made with love in South Australia. So they are unique! Sea glass is found on beaches across Australia and is effectively discarded glass (often bottles) that has been tumbled in the ocean for years and then washes up on our beaches.
These all come in a 23 x 23 cm beech look frame. Which one is your favourite?
Van Life
Family
Surf's Up
Love you to the moon and back
Hook, line and sinker
Good times and great adventures!
Share