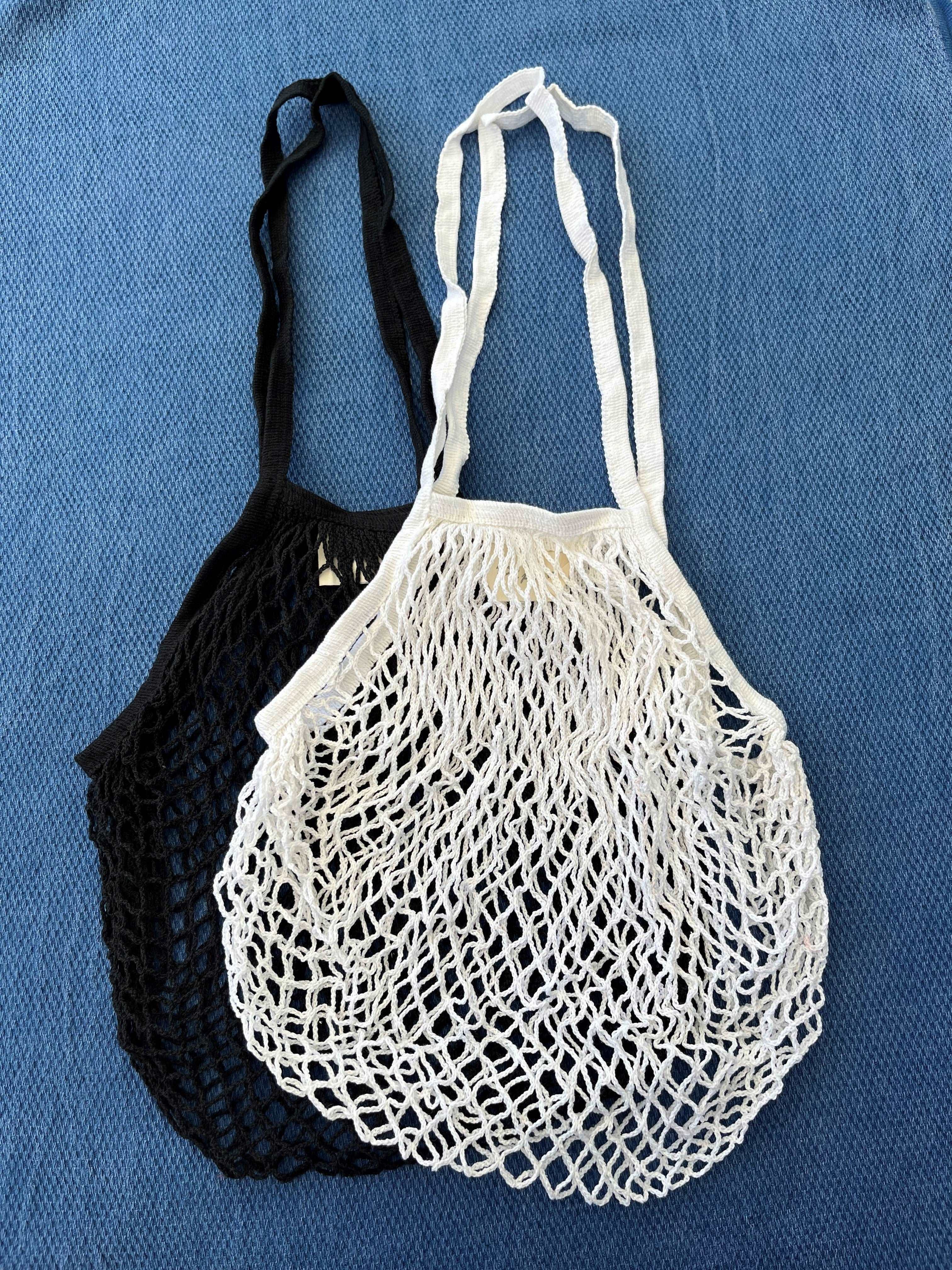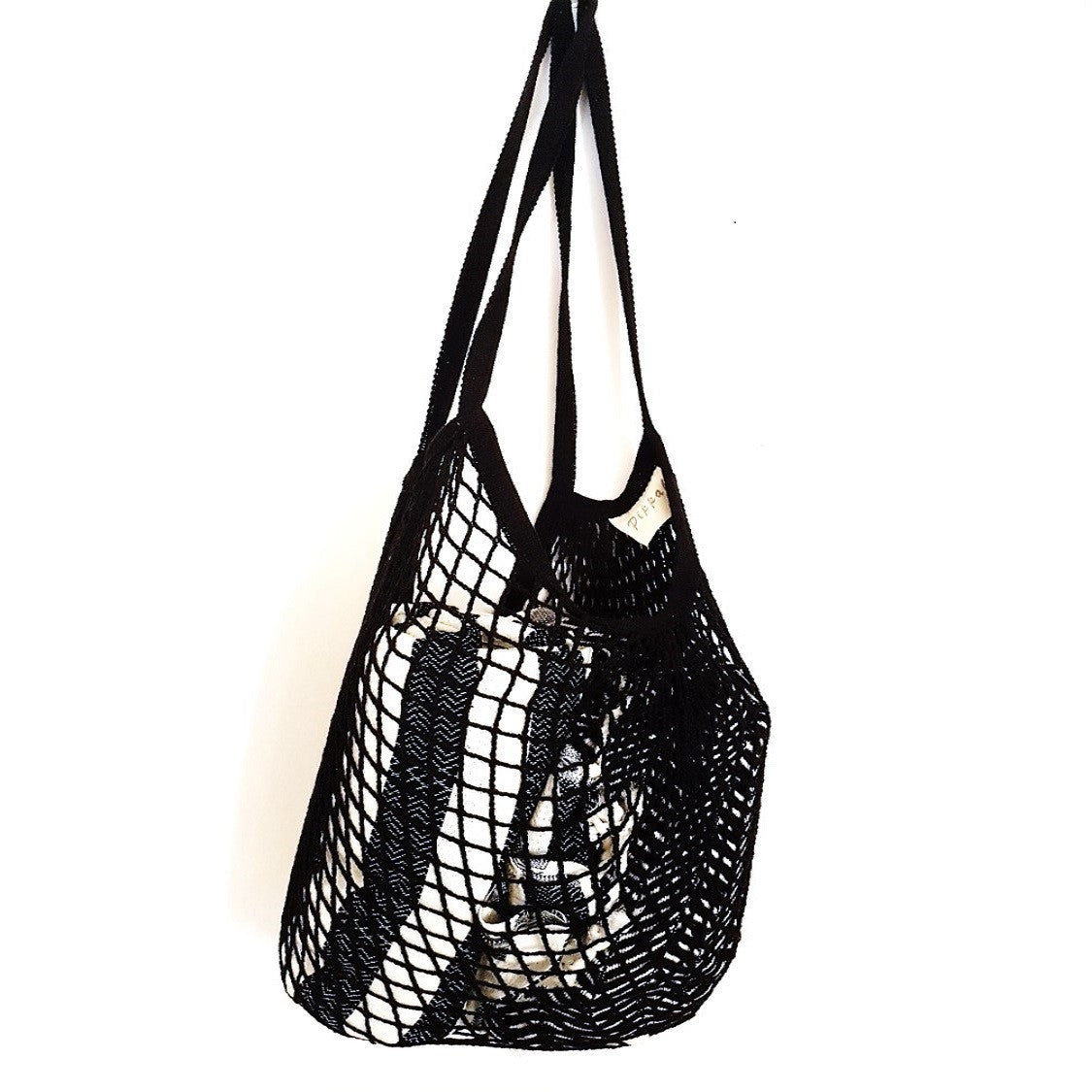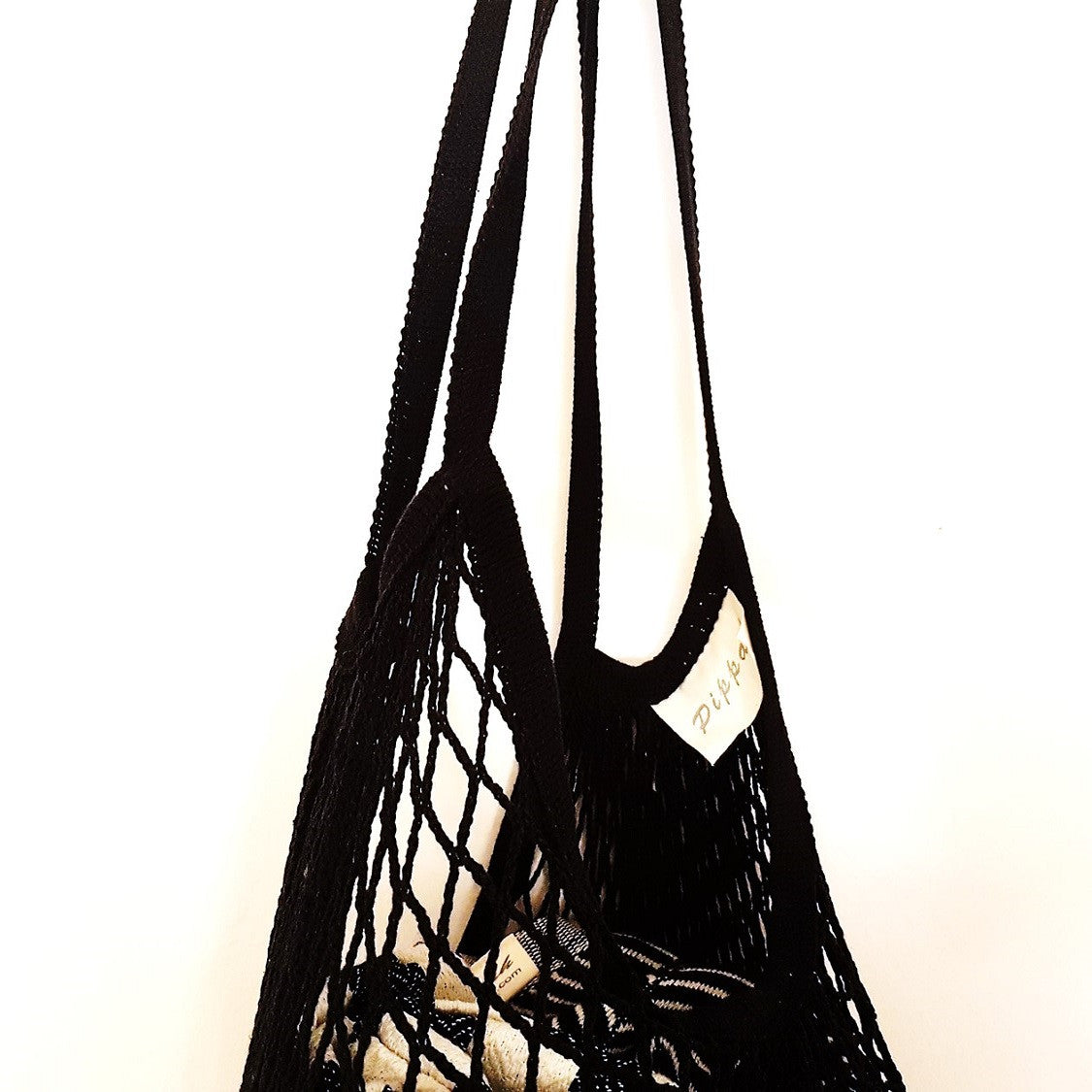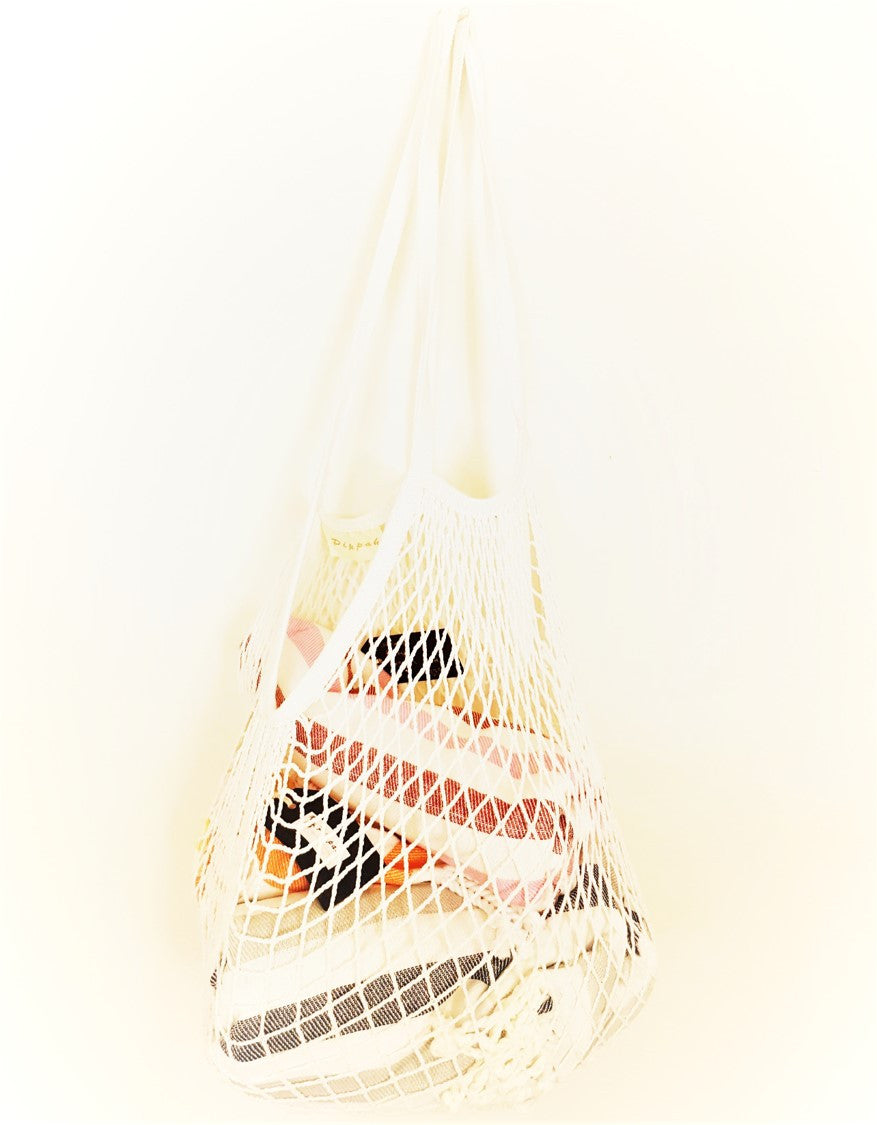 Sunny Cotton String Bag - Black or White
Lightweight, packable, and big on space.

At the beach it's awesome, just give it a shake and the sand comes off.  For market shopping, you can fit so much in here, because the string design stretches out to fit more than you would expect!  To give you an idea, it comfortably holds 4 x flat woven Turkish towels, water bottle, mobile phone, magazine and small purse.
A must have on travels!
SIZE - 32 x 38 cm (main bag) - un-stretched
HANDLE - 30 cm (this is a great size to easily pop over the shoulder)
COLOUR - Black or white
MATERIAL - Cotton
STYLE - bucket

For further peace of mind - it's eco-friendly, all-natural, no more wasted plastic shopping bags....
Share