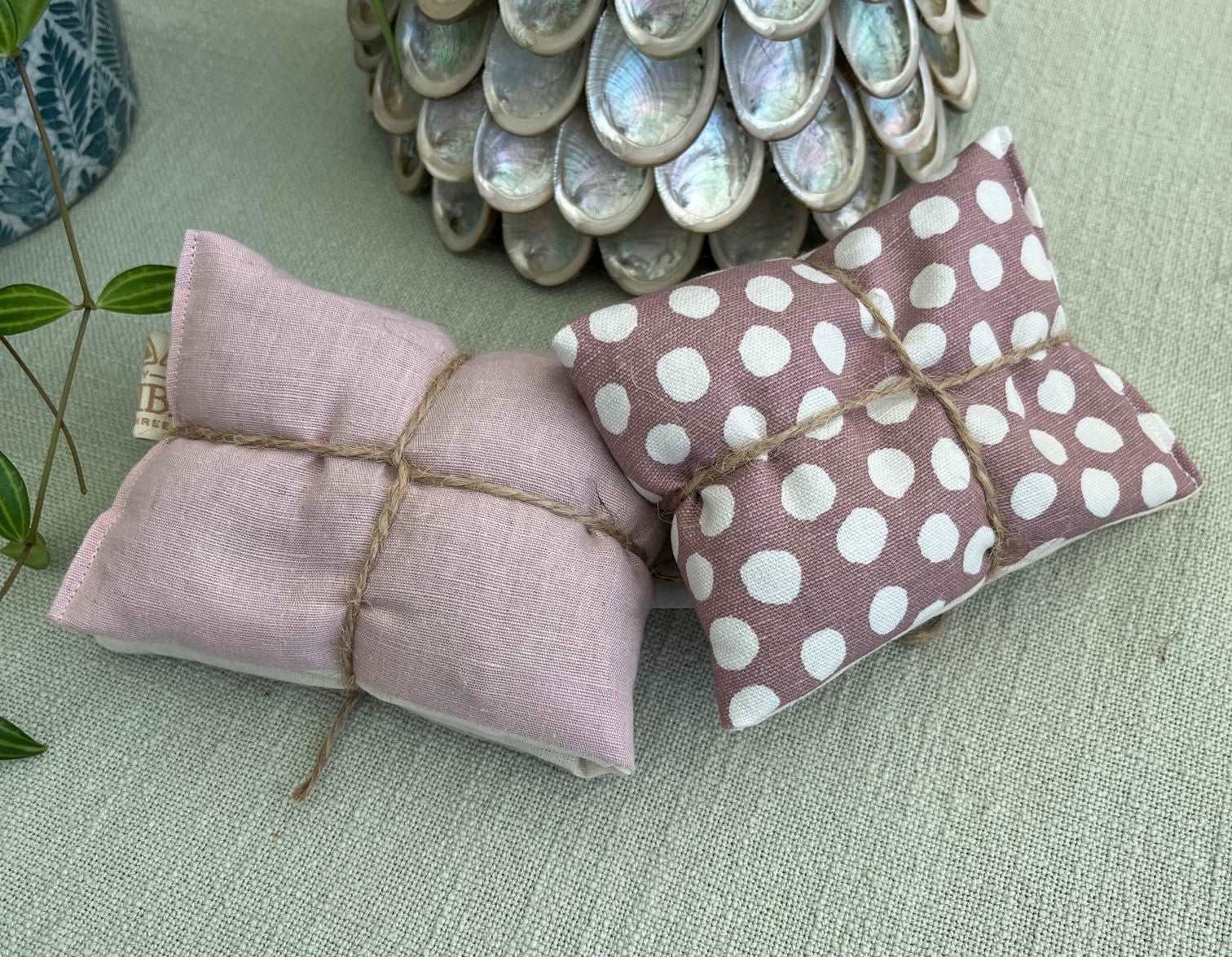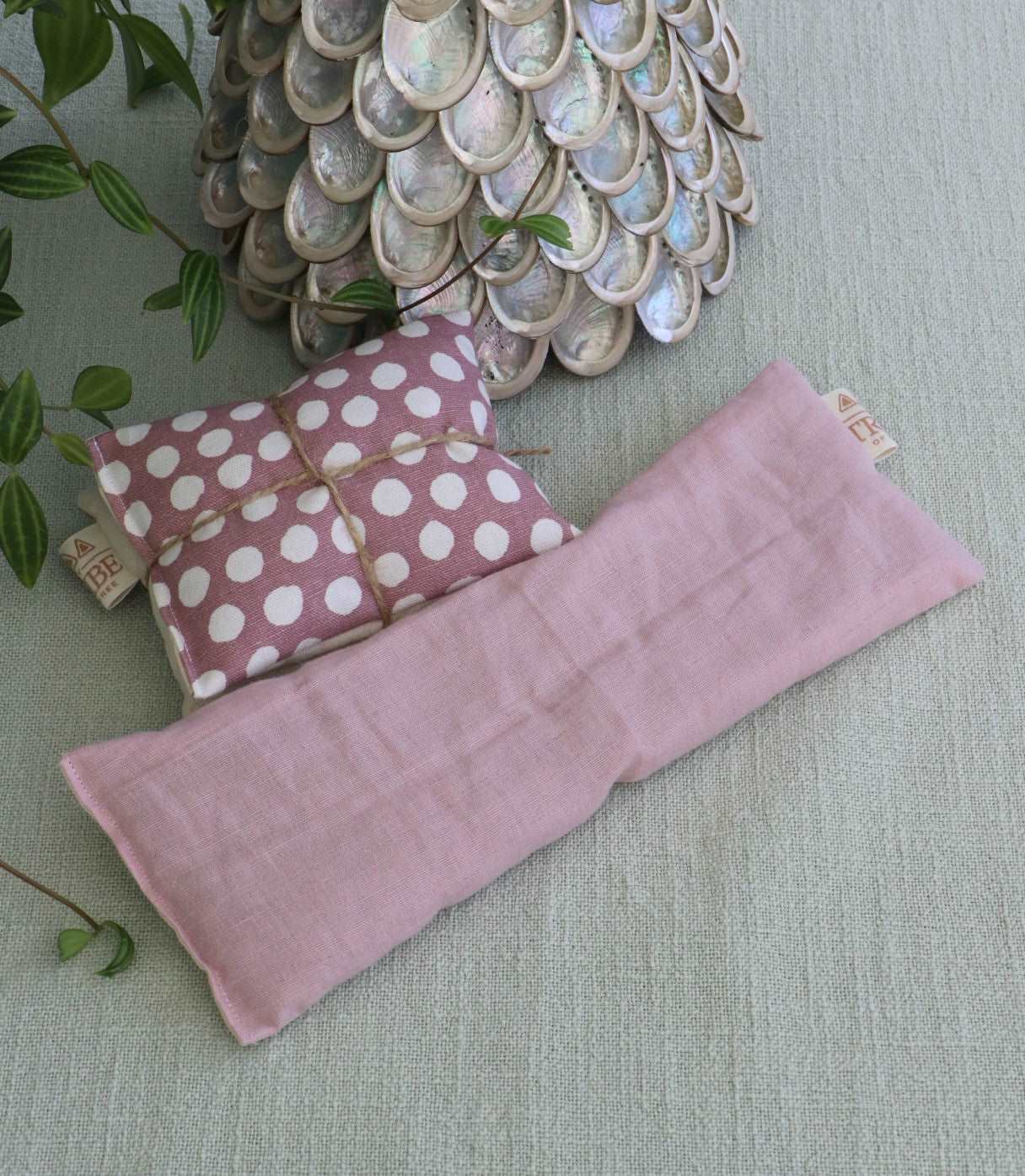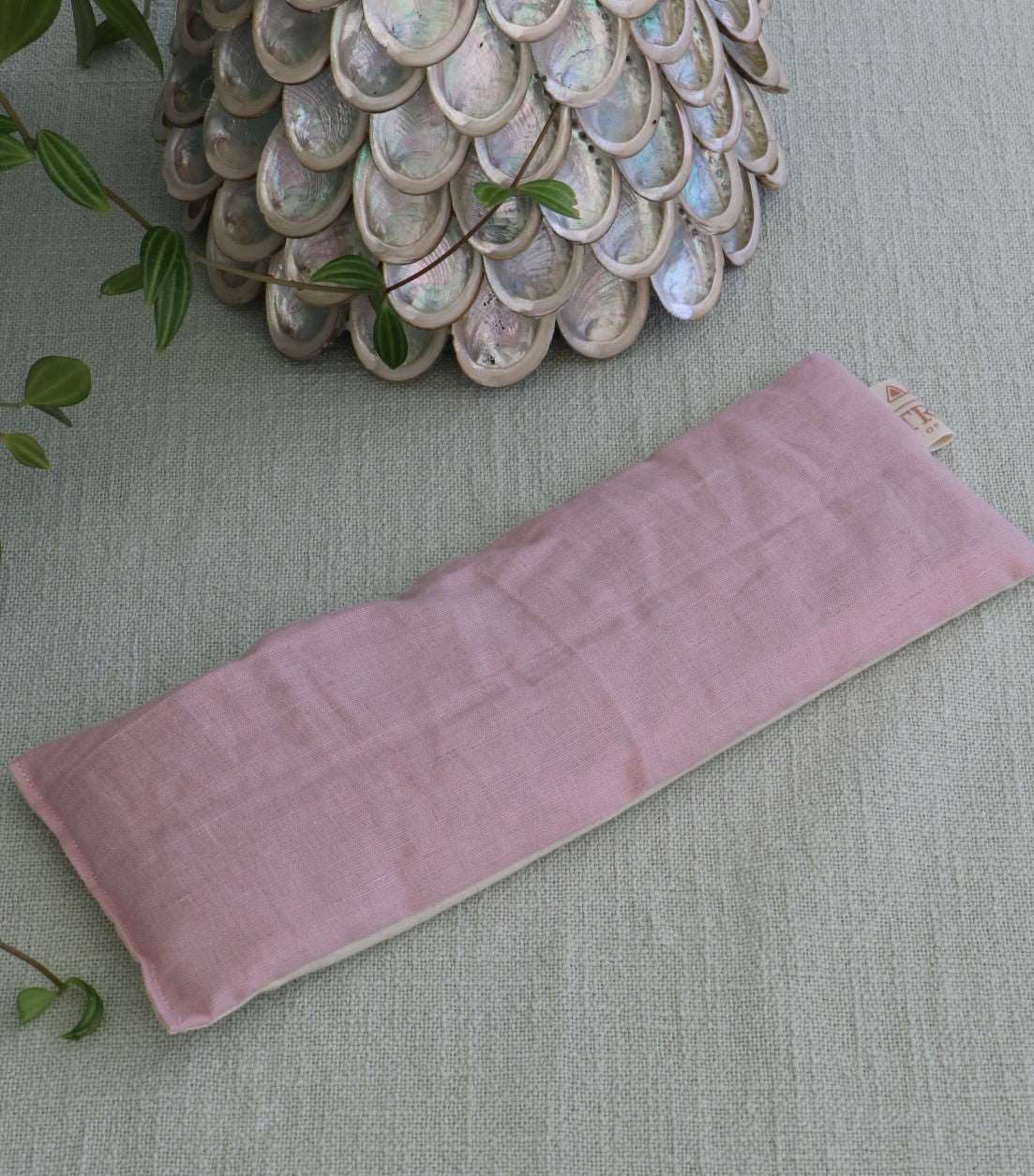 Indulge in the relaxing scent of Australian lavender to bring on calm at the end of a hectic day and promote a restful sleep. Ethically made from organic Australian wheat and Australian Lavender oil, these pillows are beautiful and will make your room smell divine!

Use them at room temperature or pop them in the freezer to cool or the microwave for a smidge of warmth. They are great for puffy eyes, a nap, if you're not feeling your best or can help shut out the rest of the world.  
They have a linen or cotton front and a plain cream coloured cotton back. Each eye pillow comes with full heating and cooling instructions.
We have 2 colours for you to choose from:
Dusty Pink with dots - cotton
Pale Pink - linen

Pair me with a Lavender Wheat Pack for great self care gift - to yourself or someone special special! Find the mix and match option in the gift packs to save a few dollars.
Share